One year ago today, you received news that a 7.8-magnitude earthquake had torn through Nepal, ruthlessly shaking the nation to its core. You learned that thousands were dead, even more were critically injured, and the numbers kept climbing.
And in that hour, you chose to act. Your generosity immediately began to breathe hope into unimaginable circumstances. And even as heartbreaking reports of devastation continued to pour in, you did not give up on the nation of Nepal.
One year later, your impact in Nepal continues.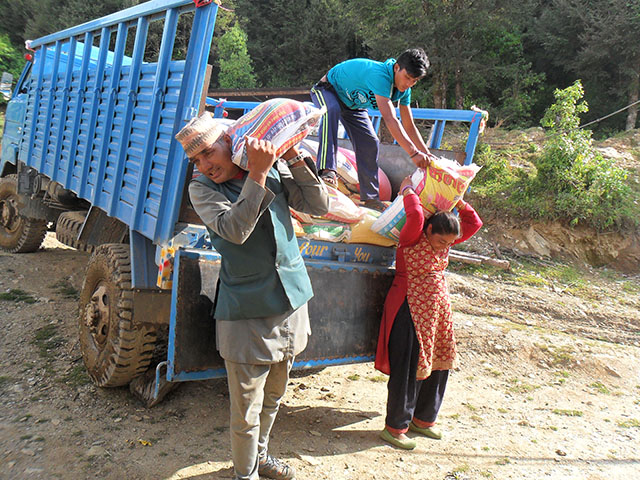 Your compassion reached some of the most remote, overlooked communities with food provisions, clean water, warm blankets, durable clothing, cooking supplies, and medicine. The lives of tens of thousands of survivors were hanging in the balance until your help arrived.
Today, we are celebrating the impact you made through practical help and a powerful message of hope.
Here's what you accomplished:
120,500 people received life-saving aid and relief
More than 500 families received warm blankets
1 school was rebuilt for hundreds of children
17 churches were planted in communities with no existing Christians
389 children were sponsored in earthquake-affected areas
Over 3,000 people committed their lives to Christ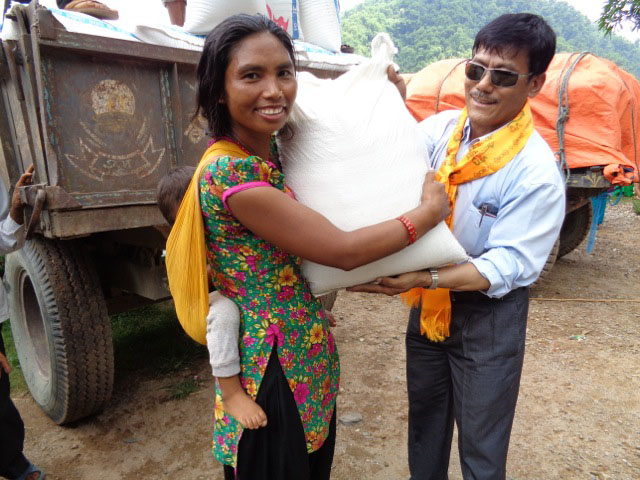 "We are grateful to the World Help family for helping us in a desperate time of need right after the massive earthquake," our national partner told us. "[The] immediate response we received from your side has enabled us to reach in the doorsteps of the tarp tents of thousands of families to support them."
Today, Nepali earthquake survivors have found the courage to begin again. A sense of normalcy has risen from the devastation, but it is a deeply sobering one, heavy with loss and chilling memories that never seem to fade. 
Progress is evident and a miracle of hope is palpable in some of the worst-affected areas of Nepal, but the road to recovery is still far from over. These resilient men, women, and children have continued with life . . . but much of the rubble remains.
Although the great needs of this nation have all but vanished from the media, please remember Nepal. 
Continue to pray. We have witnessed God's hand at work in the midst of this tragedy, drawing hearts to Him in miraculous ways. Through prayer, we know that God will continue to meet their needs with His comfort, peace, and provision.
Continue to give. Our partners continue to work around the clock to bring holistic restoration to hundreds of communities, forever changed by the disaster. Your support will go directly toward the ongoing process of rebuilding in some of this nation's least-reached communities.
One year ago today, an unexpected tragedy took the lives of more than 8,800 people and left nearly 1 million homeless . . . and yet hope has overcome. Please help rebuild this nation on a foundation of eternal hope . . . a foundation that can never be shaken.